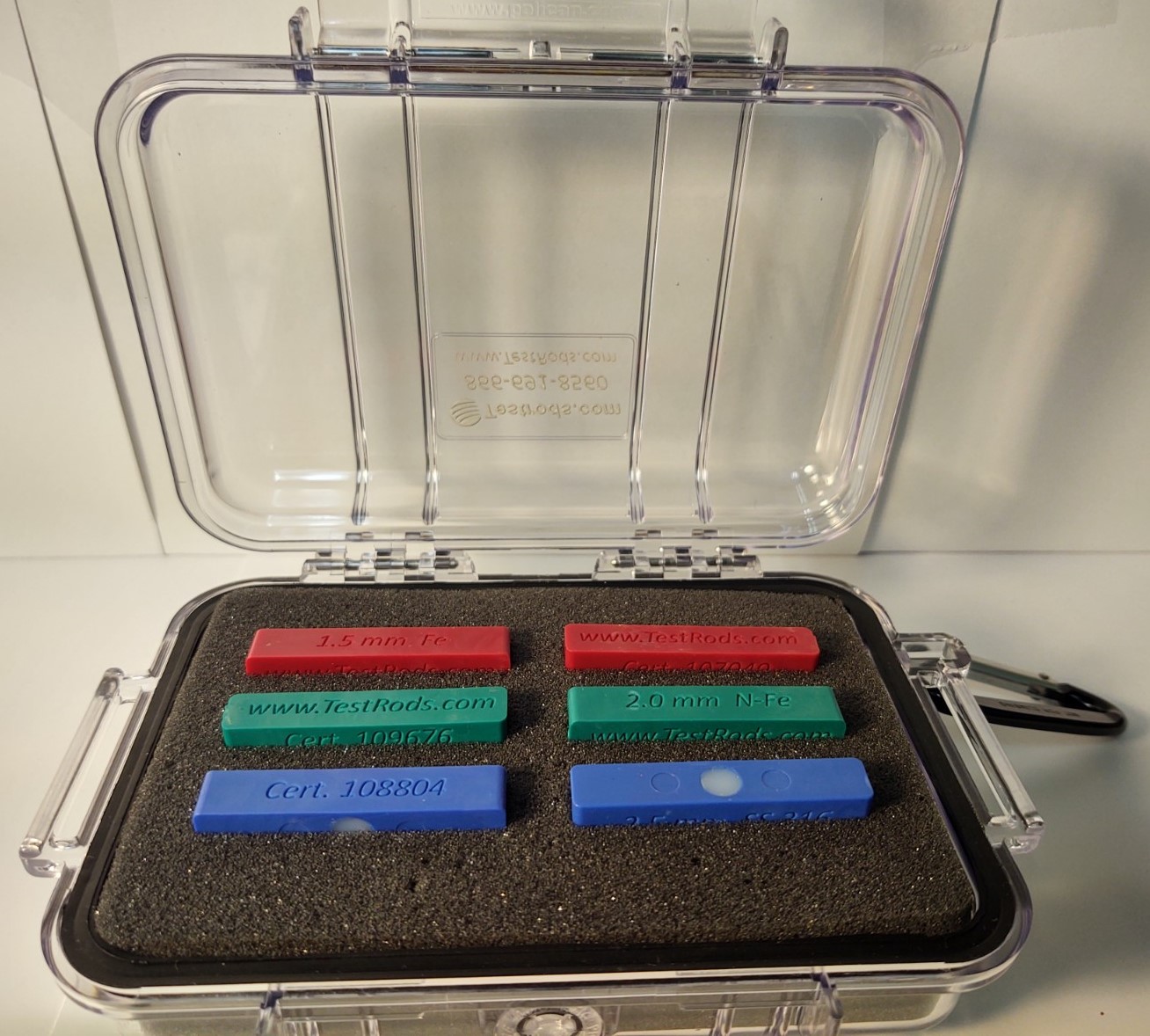 Cases for Test Pieces
July 27, 2022

About Regal Packaging Services
October 21, 2022
Certified Test Pieces
Regal Packaging Services is uniquely qualified to provide a full range of Certified Test Pieces for Metal Detectand X-ray Inspection in the food and related industries. Our knowledge of metal detection technology and x-ray systems has proven to be a valuable resource to Quality Control professionals in some of the largest food processing companies.
Regal offers a distinctive, knowledge-based service to those customers interested in Contaminant Detection Equipment Performance Evaluations. Regal's technical expertise in applying Metal Detector technology and X-ray inspection systems is unsurpassed. An audit we can do provides you with an extensive system performance evaluation and documentation (for your auditors) concerning the state of your contaminant detection systems:
Our Third Party Detector Audit Services include: (All Brands; All Makes & Models)
● Metal Detectors
● X-ray Systems
● Magnets
Every Audit Includes:
● Equipment Performance Evaluation
● Conformity to Plant Standards
● Documentation Evaluation
● Employee Training
● Parameter Evaluation
● Evaluation Sticker
In order to complete an audit and receive a passing "score," you will need certified test pieces, whether for metal detection or x-ray inspection systems.  You can tell an auditor that your system is capable of rejecting, for instance, 1.5mm Ferrous, 2.0mm Non-Ferrous and 2.5mm Stainless Steel 316, and you can show him your test pieces, but unless they are traceable back to the supplier/manufacturer, it becomes a reason to fail an audit.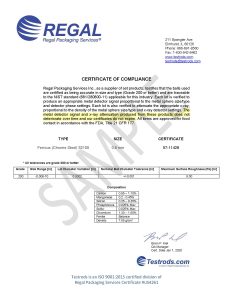 At Testrods.com we're fully qualified and ISO certified to provide you with test pieces for metal detector audits as well as x-ray inspection system audits. When you order from us, we provide you with test pieces that meet FSQA and BRC conformity standards for the food (and other) industry.  Our certificates state that our products are food grade safe and traceable to NIST standards for the "contaminant" inside the test piece.  So, when you tell your auditor that your systems will reject 1.5mm Ferrous, we can help you demonstrate that your vendor has actually supplied you with a test piece containing metal that size.  Our tolerance is ± 0.001 inches (0.0254mm), and, in the case of standard metals, you'll know the composition you're getting.  On top of that, we've recently begun acquiring sphericity reports and NIST documents if you need them.
We have the capacity to help you determine what kind of test pieces will work and even what size metals you should be using.  Email us for a general set of expected sensitivity standards.