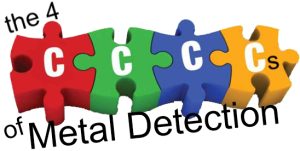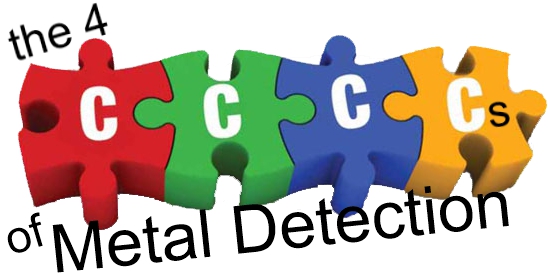 THE FOUR "Cs" of METAL DETECTION
Every food company, whether it manufactures, processes or packages a product should keep the 4 Cs of metal detection in mind at all times.
Contamination
Any kind of contaminant in your product creates a host of issues, the foremost being safety. Metal in your product, regardless of its source, will become a just cause for consumer complaints. This can be true even with metal detector systems used throughout the process. These grievances (often involving much smaller metals than you might expect such as nuts and bolts, pieces of blades or screens) are usually caused by poorly executed controls and poor working methods. Incorrect design and specification of metal detection systems (vs. actual failure of a detector) can be to blame. Effective safety programs focus on utilizing good manufacturing practices ("GMP") for minimizing contamination through appropriate equipment selection, efficient and accurate testing. In addition, continuing education as to industry standards, client requirements, and any current legislation is important.  Regal Packaging Services, representing Fortress Technology, is your best hedge against contamination.
Cost-effectiveness
Knowing the four Cs of Metal Detection and the cost of maintaining an effective quality safety program is considerably less expensive than the possible cost of metal contaminant being found in a product. Contaminated product discovered before shipment will avoid product and packaging waste, probable damage to equipment and loss of end product. If the contaminant is uncovered after shipment, it can affect customers in the marketplace, cause recalls, create adversarial publicity, generate financial
liabilities and unwanted litigation. An appropriately embedded detection program will lead to reduced failures and costs, improved consumer trust and satisfaction and profitability for your company or brand.
Customers
Food producers are legally and morally obligated to minimize contamination and ensure product quality and safety. The responsibility for protecting the consumer and what ends up on their own table lies with the producing, processing or packaging company. Currently, manufacturers must persistently seek out ways to eradicate contamination in their products. Still, compliance with processes and procedures can be neglected and product becomes contaminated. Imagine sitting down at your family dinner when the unthinkable happens and someone in your family is injured by the product your company is putting on grocery shelves. Think in terms of the purchases you make; would you want to put your product in the grocery cart?
Confidence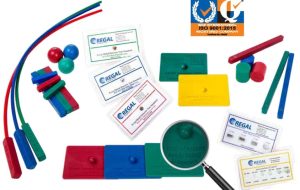 Maximizing the impact of your company branding engenders customer perception of safety and quality and energizes repeat customer purchases. Brands are vital, important assets which require protection. If the consumer encounters contaminated product, it can have financial consequences in product recall, potential litigation and damage to your brand or reputation. This can consume significant company resources. Documentation of compliance with your HACCP plan and production standards can help minimize damage from customer complaints. What you want is for your customers to sit down at that dinner table and not give a thought to food safety because they trust you. You want them to select your product off the grocery shelf as opposed to some other brand because you have a longstanding reputation of quality product.
The 4 Cs of Metal Detection may seem like common sense, but when production is running full speed ahead, everything in the quality plan needs to be in place to meet the end goal – sales, customer safety and satisfaction. The next time you're on the plant floor, look around and see if any of the 4 Cs are missing in your process.  When it comes to quality test pieces to help make your food safety program at peak performance, you can rely on Testrods.com to support the cause.