About Regal Packaging Services
October 21, 2022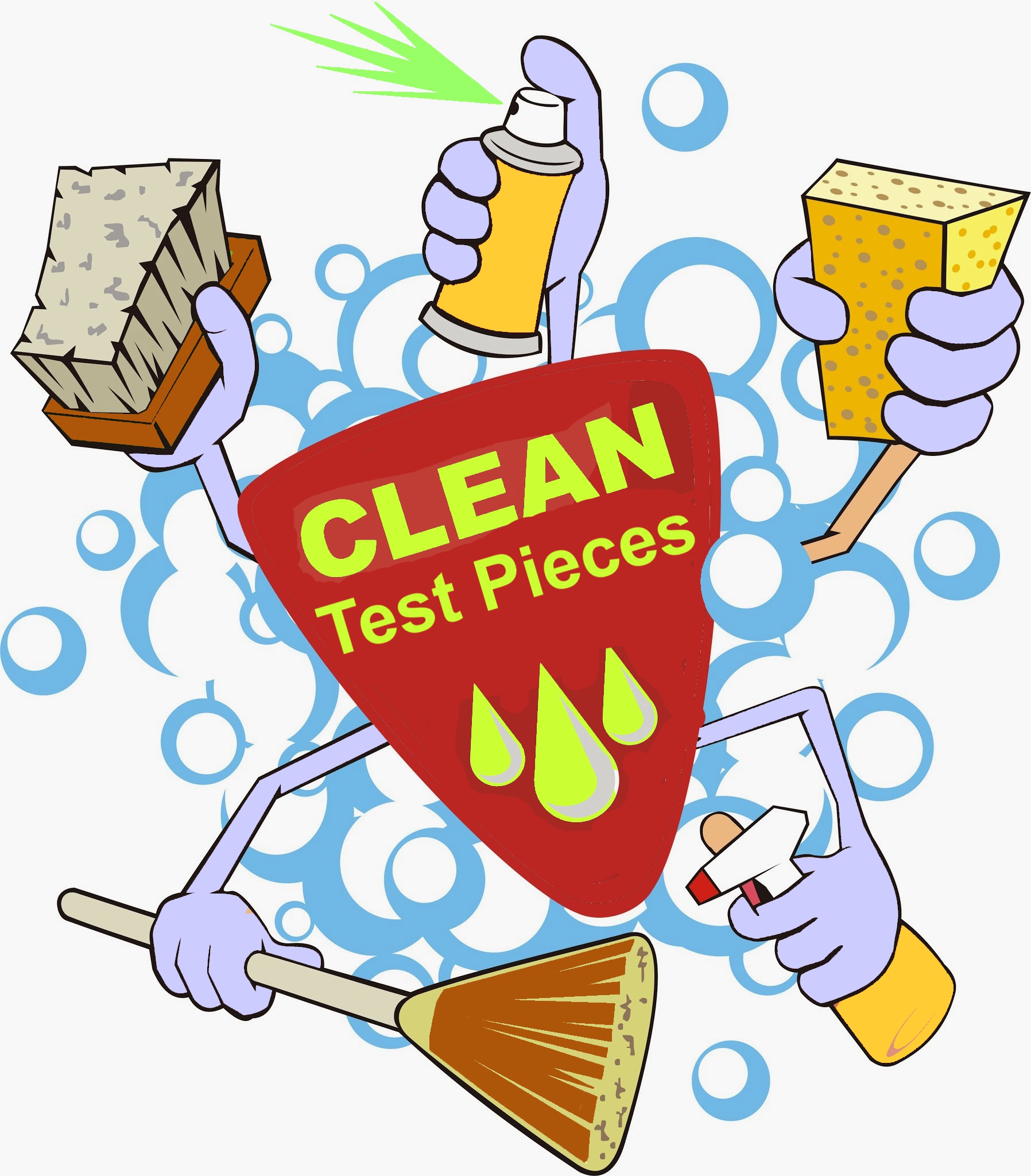 Cleaning Test Pieces
February 14, 2023
What's Really Being Certified?
There are several important and necessary components that need to be included in a Certificate or Compliance (or Conformity) that let you be confident about what's really being certified.  In the food industry, there need to be specifics such as:
NIST

standard met for contaminant size
A statement of

FDA

compliance as to food safety contact
The name of the Supplier
A statement of certification
Notes regarding grade of the contaminant and chemical analysis where available
Note as to the effect the contaminant should have on a metal detection or x-ray inspection system
#s 1 and 2 are particularly crucial to defining what's really being certified because they have a direct effect on the outcome of any testing done for contaminant on a food production line.  If you know those two items, it should give you what you really need to know about what's being certified.
Our certificate statement indicates (sample ferrous text):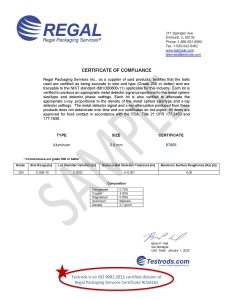 "Regal Packaging Services Inc., as a supplier of set products, testifies that the balls used are certified as being accurate in size and type (Grade 200 or better) and are traceable to the NIST standard (681/280800-11) applicable for this industry. Each lot is verified to produce an appropriate metal detector signal proportional to the metal sphere size/type and detector phase settings. Each lot is also verified to attenuate the appropriate x-ray, proportional to the density of the metal sphere size/type and x-ray detector settings. The metal detector signal and x-ray attenuation produced from these products does not deteriorate over time and our certificates do not expire. All items are approved for food contact in accordance with the FDA, Title 21 CFR 177.2470 and 177.1630."
And at Testrods.com, we want you to know within the certificate document exactly what's really being certified!  In fact, as of January 1, 2023, our certificates have all been updated to include wording that is a little more precise than what we used to say.  We're always looking for ways to give you confidence in our products and how they can help keep your products contaminant free.
The Food and Drug Administration (FDA) has a very specific set of standards used to determine whether or not a material should be allowed to enter or contact the food being produced.  Distinctively, because we use polymers as the basis for manufacturing our products, we meet the specifications outlined in Title 21 CFR 177, which addresses the various types of plastic that are permitted to have contact with food and not be considered as contaminating the food.
And the National Institute of Standards and Technology (NIST) also has a set of guidelines which is used for certifying the size of contaminants we provide.   "The National Institute of Standards and Technology (NIST) was founded in 1901 and is now part of the U.S. Department of Commerce. NIST is one of the nation's oldest physical science laboratories. Congress established the agency to remove a major challenge to U.S. industrial competitiveness at the time — a second-rate measurement infrastructure that lagged behind the capabilities of the United Kingdom, Germany and other economic rivals."
Traceability, by definition, means that the measurement of any of our contaminants can be compared to or defined by a standards measurement set by the NIST.  Traceability, in and of itself, is "a property of a measurement, not of a device (instrument). You cannot have a thermometer which is 'traceable to NIST'. You can have a calibrated thermometer whose indications are traceable to NIST, providing certain criteria have been met."  As an example then, when we say you're getting a 2.0mm Ferrous test piece, it means that it meets the requirements set by the NIST to verify that it is, indeed 2.0mm.   To put it simply, "Only measurement results are traceable."
So when you read our certificates, you can trust the information we're providing is as accurate as we can define.  It's pretty straightforward, really.  We just want you to know what's really being certified.