Why Trust Regal Packaging Services?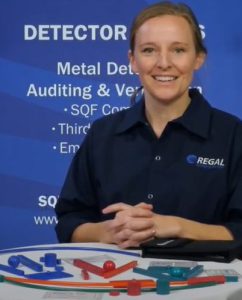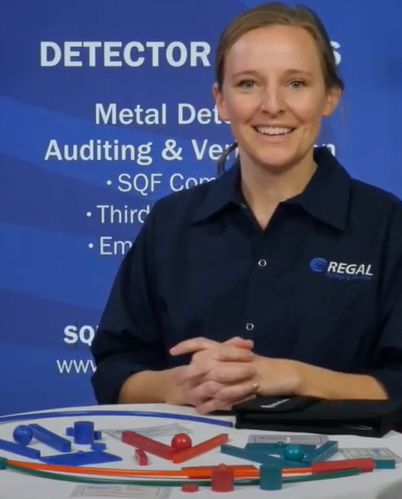 It would be quite a claim to say that the Testrods Division of Regal Packaging Services provides literally the best metal detection and x-ray inspection verification test pieces on the market.  But we believe it's not just a claim.  We're better than our competitors for a number of reasons.  You can trust Regal Packaging Services because:
First, our prices are the best in the market.  You may pay twice as much (or more) for test pieces made by our competitors.  For example, one charges $33.29 for a 1" test ball while ours are just $22.   Another charges $49.  Still another matches our pricing but only provides white balls rather than industry standard colors (red-Fe, green-NFe and blue-SS 316).  Pricing differences like that are true across the board.
Second, our standard of quality is higher.  Many companies use acrylic to manufacture their test pieces.  They're light and they look nice, but when they break, they shatter.  A broken acrylic test piece on a production line could mean a lot of lost product.  Our test pieces are made from a type of plastic that is nearly indestructible.  We've driven over test pieces with a forklift, dropped them from 25 ft and thrown them across our warehouse.  We've even heat tested and stressed them to the point of breaking to prove there's no shattering.  In the vast majority of our testing, you can take the pieces and put them all back together again.  In addition to using certified contaminant types, we use only the highest quality plastics and adhesives in our process.
Third, is our certification – all our test pieces come with a complimentary, traceable certificate that never expires.  There are companies that will tell you the certificates need to be renewed annually, (and expect you to pay for them) when, in fact, the signal produced by the metal inside a test piece never decays or degrades unless it is somehow exposed to the elements.  In addition, at Testrods we can go so far as to provide the NIST sphericity and certification reports if needed.  You won't get that from anyone else.  And we understand what certification really means.
Fourth, our guarantee and a liberal return policy cover every aspect of our product from manufacturing through sales and delivery.  If you find, for any reason, that you're dissatisfied with our products, just eturn them for a full refund, no questions asked.  You're also covered against defects in workmanship of any kind.  And if we miss an item in your shipment or send you the wrong test piece, we'll make it right as quickly and painlessly as possible.
Fifth, we continue to make it as convenient as possible to order. You can purchase online, over the phone or by email.   We accept credit card, PayPal, ACH, checks and POs as needed.  We understand that getting quality test pieces on your production line is paramount to your success and the safety of your product.  We're customer-centric and we want to win your long-term business as a customer.
Sixth, we can manufacture any kind of custom test piece you can imagine.  We have the capacity to custom cut material to nearly any shape and size, including mini-cones, ice-cream bars, sugar blocks, pill bottle caps and more.  We love a good challenge, so if your application requires something a little out of the ordinary, give us the chance to meet the need.  You won't be disappointed.

Finally, and most importantly, our staff at Regal Packaging Services has a combined century of experience in the world of metal detection and x-ray inspection systems.  Have a question about what you can expect from your application and product – just call us.  If one of the guys in our Testrods division can't answer the question, we can rely on our service and sales team to provide the knowledge-base you need.  You won't get that from a company selling all kinds of products out of a catalog.  We take pride in being industry leaders.
So there you have it – 7 solid reasons to trust Regal Packaging Services with your need for metal detection and x-ray inspection verification test pieces.